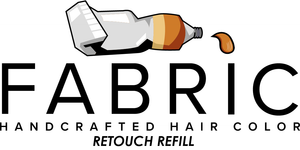 Please only purchase this kit AFTER you have already purchased and used your RETOUCH KIT.  All of the tools you need for application would have been sent to you in that kit.  This kit is simply your formula and some disposable items.
This is your refill kit for color only.  Only the color, developer, gloves, stain guard and cap are provided.
You are welcome to talk to your colorist about any changes you want to make with your color formula.  Just call us and we will arrange a consultation.